Trump related controversies are not ready to stop. Recently, he marked history for being impeached twice as USA president. Well, coming to the point, lately in a book some facts related to big names have been revealed. These facts are very shocking because it includes names of USA's former presidents also. In the book, it is exposed that Ghislaine Maxwell revealed that Jeffery Epstein was taping some of his friends while they were involved in intimacy.
This tape includes big names like Donald Trump and Bill Clinton. Back in 2016 with then CBS producer Ira Rosen, Maxwell revealed a lot many things. When Rosen asked her to hand over the recording to Trump, she said that she did not know where are these recordings currently.
These are some of the phrases from Rosen's new book
Rosen mentioned this conversation in her latest book which is named as "Ticking Clock: Behind the Scenes at 60 Minutes". The book deliberate how Epstein recorded his famous friends while having sex with women without their knowledge. Anonyms sources says that these footage were recorded for blackmailing purpose. In fact, it is said that the some of the  girls in the video are underage.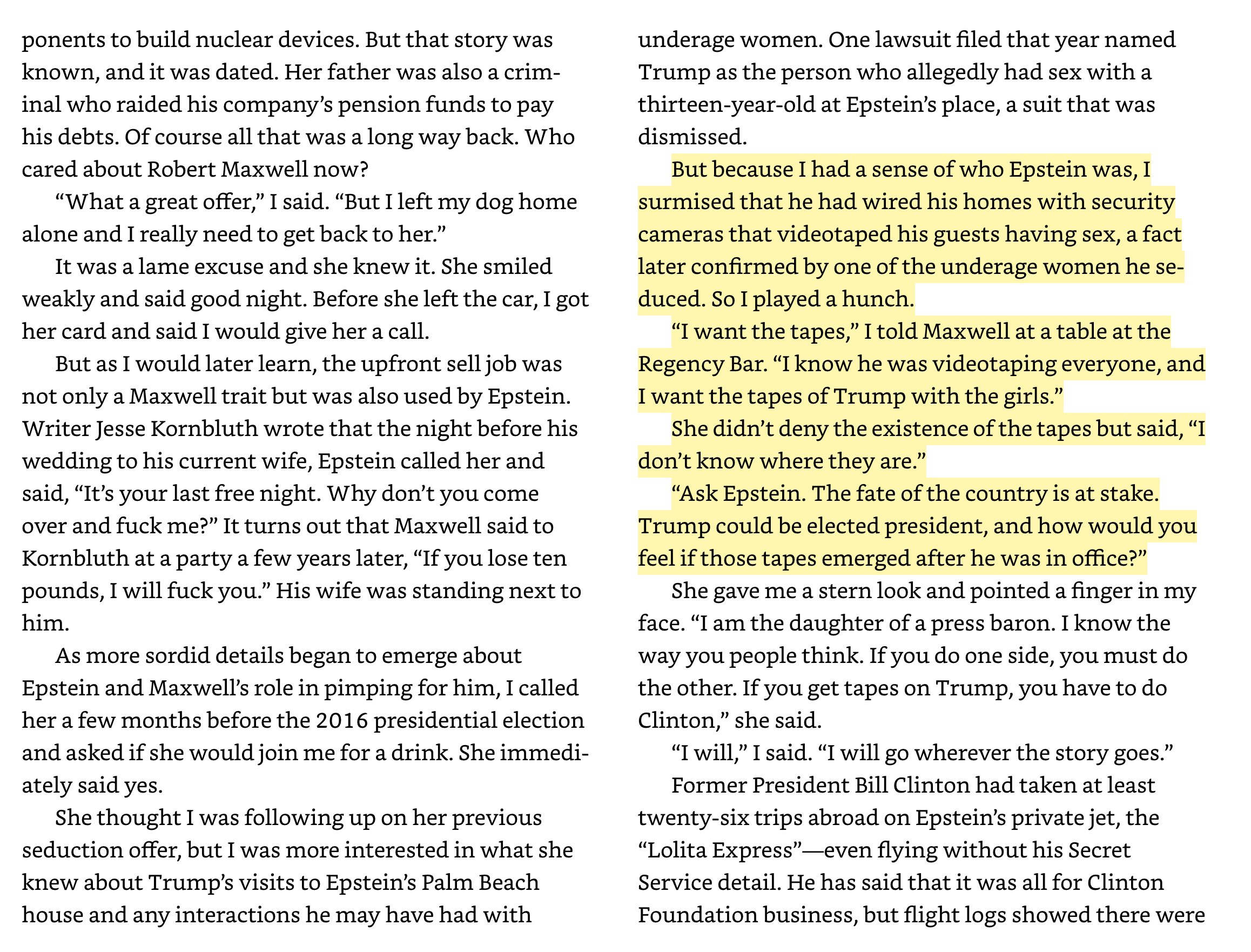 Moreover, two girls Maria Farmer and Virginia Roberts accepted that Epstein's New York mansion was full of CCTVs. These two girls are Epstein's victims.
Maxwell is also allegedly accused for providing Epstein underage girls for wrongs
Rosen in the book revealed that he tricked her to accept that such recordings to exists. It is the conversations from 2016 when they met on sets of "hunch". At that time, Ira told Maxwell that he need those taps special the one which features Trump. But Maxwell said that she don't know where are the taps.
Maxwell wanted Ira to expose Bill too along with Trump. Ira agree on this but Maxwell did not know where are the taps.
Pwerpuff Girls to have set of seasons in upcoming year.