Amid Buckingham Palace's attack, Meghan Markle's Suits co-star Patrick J Adams came in support of her
Currently, there is a internal crisis going on in Buckingham Palace against Meghan Markle. The Palace has decided to probe against Duchess of Sussex for bullying Kensington Palace's staff. As soon as the announcement of probe against Markle was released, her fans took to various social media in her support. Meghan was living in the palace in the year 2018.
In respect of the same matter, Patrick J Adams have also came forward in her support. Adams was Meghan's co-star in Suits. Patrick took to Twitter and spoke a lot about in her support. This tweet by Patrick has increased the support on Meghan's side.
Meghan Markle and I spent the better part of a decade working together on Suits. From day one she was an enthusiastic, kind, cooperative, giving, joyful and supportive member of our television family. She remained that person and colleague as fame, prestige and power accrued.

— Patrick J Adams (@halfadams) March 5, 2021
Patrick in the tweet added that he has known Markle since a longtime and she is a lady of morality
In support of Meghan, Patrick deliberated a lot of positive traits of Meghan who is allegedly accused for bullying the staff of Kensington Palace. Markle has been receiving the support from all over the social media. Everyone is against the probe going against Meghan. Patrick also said that Meghan is very string woman who is filled with sense of morality.
Patrick and Meghan knows each other for a decade at least. They know each other because of the show, Suits. In fact, they are goof friends too.
Patrick also slashed the royal family for torturing Meghan like that even when the lady is pregnant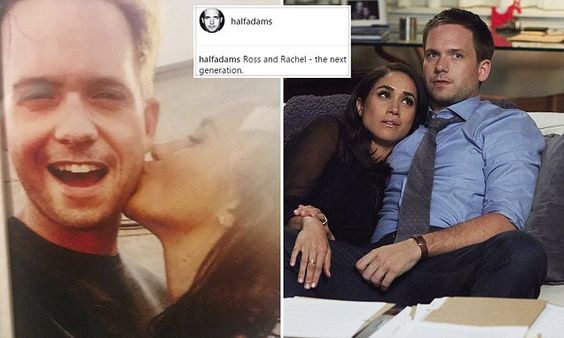 Patrick said that a woman like Meghan fall in love with a man and moved to another country. She changed her designation to a housewife. Instead of let them enjoy early months of Meghan's pregnancy, the couple is being tortured by everyone. He also backlashed Royal Family that there newest member is on the way and they are ought to began a probe against her.
At the end of the tweet he said that Meghan is way out of their league and they should probably find someone else to point out.