CES 2022: TCL Introduces Flex V Foldable Cell Phone with Snapdragon 765G; see price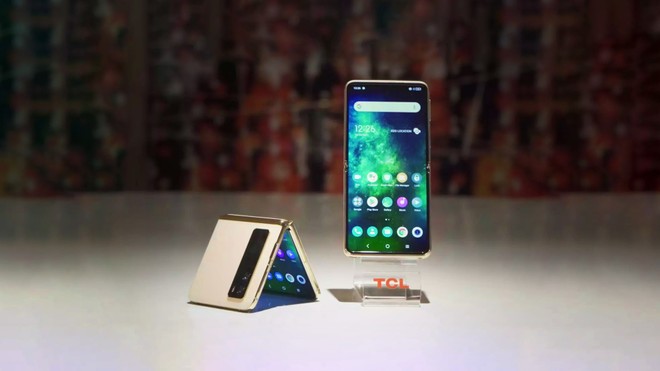 TCL unveiled new mobile phones, notebooks and tablets during its conference hosted at CES 2022 last Tuesday (04), but the big highlight was the presentation of the concept of its first folding smartphone , the TCL Flex V . The model was codenamed Project Chicago , and now, after being postponed, we finally know it in "flesh and bone".
The foldable cell phone wave is expected to see its biggest growth this year, and the Chinese maker has secured its position with a model similar to theSamsung Galaxy Z Flip 3 , that is, with a vertical fold that resembles classic 2000s handsets, including its secondary screen housed in the rear camera module.
(Images: GSMArena)
Click here to read more