Fit: Apple Fitness Plus will receive "Time to Run" and new Collections in January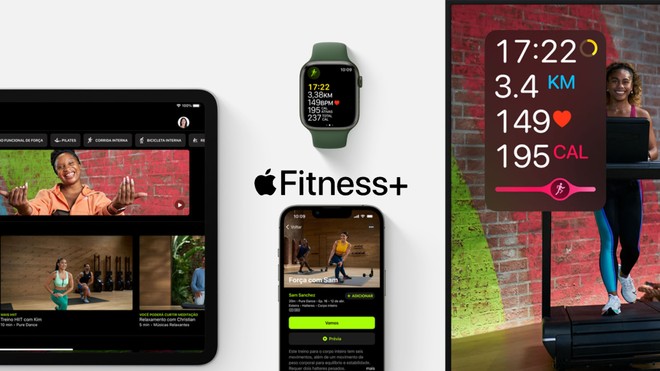 Apple confirmed the arrival of Fitness Plus in Brazil during its event held in October 2021 and more news will come to service in the coming days with "Time to Run" and Collections, which bring new ways to find workouts that match the your exercise style.
According to Apple itself, Time to Run and Collections will come to Fitness Plus on January 10th. Starting with Collections, they are lists with exercises and meditations for users to achieve their goals, such as New Year's promises, for example. All of them are curated by experts who are part of the Apple Fitness Plus team.
Six collections will be available at launch:
Click here to read more