Metaverse opens a new path for capitalism, says one of the biggest investors in cryptocurrencies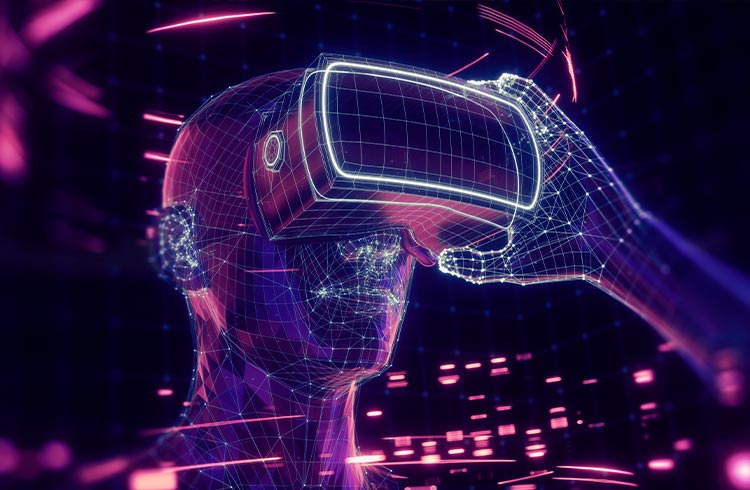 In 1886 Karl Benz introduced the Mercedes-Benz, which is widely regarded as the first commercial vehicle, thus ushering in the era of horseless vehicles.
Thus, Benz may not realize that his invention marked the launch of a platform that eventually made Uber, Lyft, Grab, gas stations, aftermarket suppliers, repair shops, custom products, auto mechanics, and countless others possible. to the car.
"In short: the content is the platform", highlighted in an article Yat Siu, co-founder and CEO of Animoca Brands
So Siu, though somewhat unknown to the Brazilian public is one of the largest investors in the market criptomoedas with his Animoca Brands company.
Therefore, among the investments made by Animoca are Axie Infinity, Star Atlas, Gala Games, Gaia Games, Ledger, Coinbase and more than 100 other companies that are among the largest in the market.
Thus, according to him, the new platform of the digital age, as the car was in the past, will be the NFTs and the metaverse.
"As early as 2018, we explained that content is a platform and NFT provides a viable framework for making digital content (ultimately) a real asset. These assets belong to a decentralized private community, laying the foundation for an enormous ecosystem that changes the world. Very similar to the first commercial vehicles", he said.
So, he says, this NFTs ownership effect will generate a whole new range of business and that in the metauniverse, this is easy to see in games like The Sandbox, where the creators provide a variety of products for other creators to use.
"In 2022, driven by NFT games, hundreds of millions of users will enter the new open virtual world", he highlighted.
NFT
Thus, according to him, NFTs in metaverses mean open, decentralized systems and systems connected by all concepts such as ownership, interoperability and community. Environmental network governance.
"Four years ago, at Animoca Brands, we determined that digital property rights and NFT are the perfect match for gaming. In 2018, we acquired an emerging project called The Sandbox, and we supported and invested in Sky Mavis ( Axie Infinity ), OpenSea and Decentraland", he revealed.
So, he says, his position allows him to glimpse an opportunity that goes far beyond another capitalist enterprise that focuses primarily on profit maximization.
"No, we believe that we have the opportunity to develop a framework for a more sustainable, ethical and fair capitalism", he says.
So he points out that Web 3.0 allows all participants to create and own a part of the digital world that constitutes an open meta-world.
"This means that not only can you benefit from your creations and assets, but you can also share a greater overall network effect, which will make the value of your assets appreciated as the entire ecosystem grows."
Therefore, according to the investor, like classical capitalism, this property encourages innovation, entrepreneurship and risk-taking.
"But unlike classical capitalism, its results can benefit all stakeholders involved. The net change in wealth or income need not be zero. The open metauniverse offers us opportunities to benefit all participants and does away with the traditional zero-sum way of thinking", he pointed out.
Also read: JPMorgan: Ethereum begins to lose its dominance in the DeFi market
Also read: Nvidia to distribute program for creating assets in metaverses
Read also: Polygon, Solana and Cardano surpass Ethereum in attracting new developers