In prequel comic book, Flash asks Batman for advice
DC doesn't want anyone to miss out on watching the next Flash movie, so much so that it's already started to build up anticipation with the announcement of the release of a prequel comic. Titled 'The Flash: The Fastest Man Alive', the series is monthly in three issues and written by Kenny Porter.
As for the arts, Ricardo López Ortiz was responsible, accompanied by Barry Allen facing a new enemy of Central City with the help and advice of Batman.
"Barry Allen's adventure to save the world with the Justice League has made Central City's favorite son a truly skilled and inspiring superhero. But when a new threat called the Girder emerges in Central City, Barry seeks advice from Batman to hone his powers. Under the Dark Knight's tutelage, the Fastest Man Alive will have to find a way to defeat this metallic threat or else be crushed by the force of the Girder.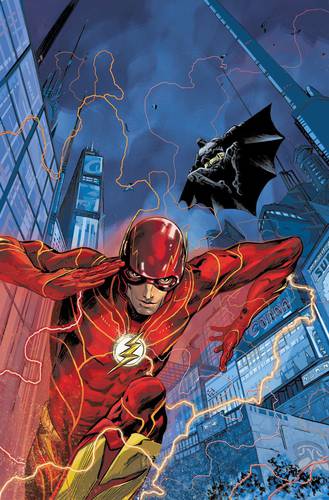 In addition, the film's director Andy Muschietti is involved in the project and will be doing another cover for the first issue, due for release on April 26 in the United States. Juan Ferreyra will do the arts for the May issue, while Jason Howard is responsible for the July issue. In May, Juan Ferreyra will do the arts for the May issue and Jason Howard will be responsible for the July issue.
Read more!
'Mission: Impossible' Franchise Movies Delayed Due to Pandemic
"The Batman": theme song for the movie hits streaming platforms; listen here
Netflix CEO Confirms 'Round 6' Season 2
The post In Prelude HQ Movie, Flash Asks Batman for Advice appeared first on Digital Look.