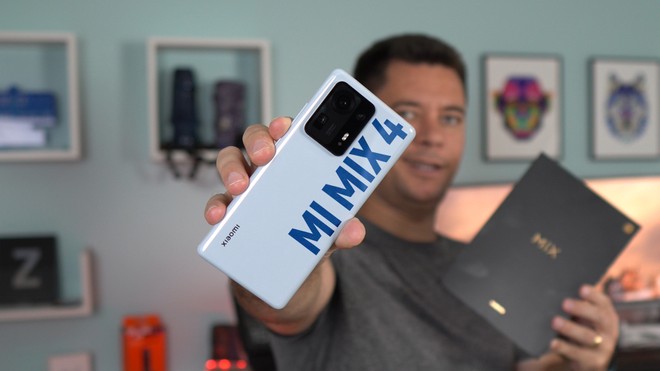 Cell phones with a camera under the screen is the new trend that should take over the market soon, and of course Xiaomi could not be left out. The Chinese giant takes advantage of its Mi Mix line, which has always been used to carry out these experiments, and brings the Mix 4 with a hole-free screen and lots of technology.
Unlike the Galaxy Z Fold 3, which has a simpler solution with a low-resolution sensor, Xiaomi's has the same sensor as the Mi 11, but with new technologies so that the screen pixels do not interfere with the quality of the photos. Is it really possible? Let's just say it wasn't this time. As much as the Mix 4's front camera is better than other solutions seen previously, the quality is still well below expectations.
If only that attracts you to the Mix 4, then you can forget about it and invest in another Xiaomi phone, like the Mi 11, which has a lot in common and records better selfies. Either way, the Mix 4 is a top-of-the-line handset with a premium ceramic finish. It has screen with strong brightness, good colors and high speed. The sound is on behalf of Harman Kardon with good power and first class sound quality.
The Xiaomi Mi Mix 4 is not yet available in Brazilian stores. To be notified when it arrives click here.
Click here to read more