'To Your Eternity' Season 2 Release Date & Time, Cast, Summary, and More!
It's almost time to gather the Box of tissues and watch another season of To Your Eternity after more than a year. Fushi's story is one of the most distinctive and heartbreaking in anime history. Here's everything you need to know about To Your Eternity Season 2's release date, studio, where to watch, trailer, and everything else.
'To Your Eternity': Release Date & Time
According to a recent Crunchyroll statement, the first episode of To Your Eternity Season 2 will be released on October 23rd, 2022.
The show will air on NHK E Tele at 7 p.m. in Japan. This is how the timeline converts to different time zones when the projected 1-hour delay is taken into consideration.
Pacific Time: 4:00 AM
Central Time: 6:00 AM
Eastern Time: 7:00 AM
British Time: 12:00 PM
Read More:
Love in Contract Episode 8 Release Date and Time, Cast, Spoiler, and Trailer!
Julie and the Phantoms Season 2 Release Date: What Happened When Season 2 Was Cancelled?
'To Your Eternity': Cast
The announcement also includes members of the new Season 2 cast for To Your Eternity:
Hisame (CV: Tomori Kusunoki)
Kahaku (CV: Mitsuki Saiga)
Bonchien (CV: Takehito Koyasu)
'To Your Eternity': Plot Summary
Fumetsu no Anata E, known in English as To Your Eternity, is based on Yoshitoki Ooima's manga of the same name. It follows a mysterious immortal entity who was sent to Earth to evolve through emotional stimulation.
Beginning as an orb, the creature quickly transforms into a wolf, then a shapeshifting boy. Fushi, which means "immortal," is the boy's name, and his journey is both beautiful and terrible.
Fushi matures as he encounters more living beings, both humans and animals, learning languages, understanding relationships, and discovering all the blessings and growing pains connected with love.
When someone close to Fushi dies, he has the ability to take on their form and use it whenever he needs to.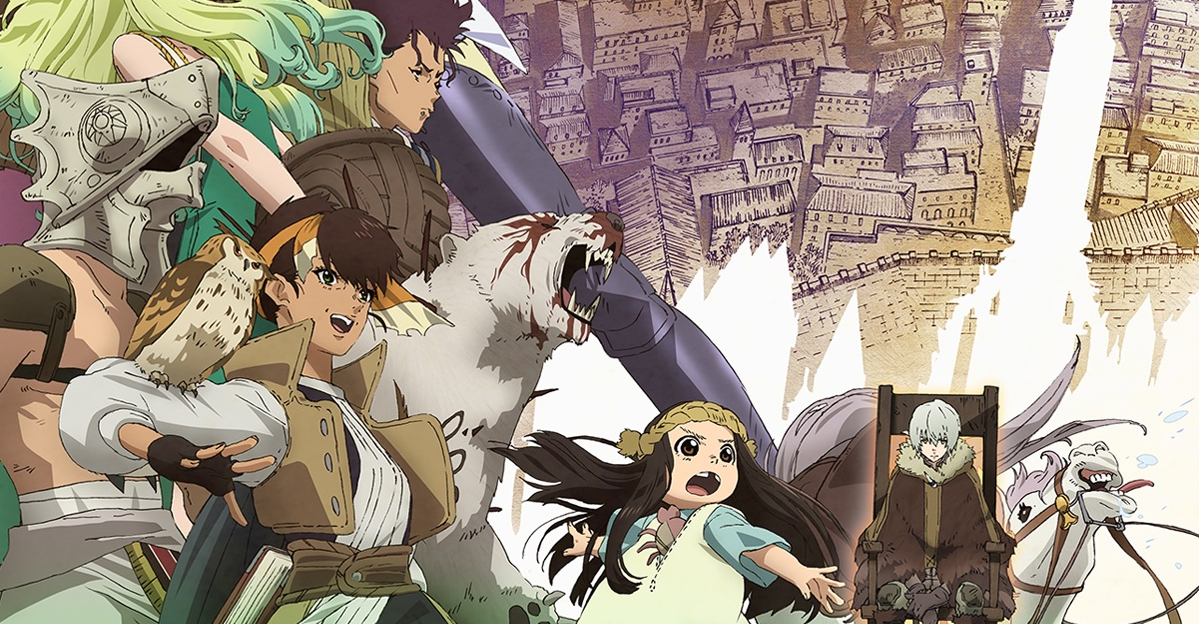 Carrying one's favorite people gets tiring after a while, and being the only immortal in the room is heartbreaking for both Fushi and the audience!
Season 1 concludes with Fushi alone on a distant island following the death of Pioran, his grandmother figure.
Fushi's default boy form is reset whenever he transforms, and given that the final scene of Season 1 shows him severely aged, one can conclude he avoided changing form for decades.
Season 2 will pick up where Season 1 ended, with Fushi understanding he's been on that island for 40 years.
However, the trailer also confirms that he will not remain there. Throughout, the voice of Fushi's creator may be heard, bringing with him a new call to adventure.
New individuals are also introduced, implying that Fushi will eventually meet new friends despite his loss.
But, as Nokkers, the terrifying monsters who hunt Fushi in order to take his forms and block his growth, remain a menace, how will he protect his loved ones this time?
'To Your Eternity': Trailer
'To Your Eternity' Season 2: Where to Watch
To Your Eternity's first season was available to watch online with English subtitles on Crunchyroll (for fans outside of Japan). It was also available on VRV and Netflix Japan for Japanese viewers.
Crunchyroll has confirmed that Season 2 of To Your Eternity will be accessible on their streaming service.
The show will initially be offered with English subtitles, but if any SimulDub is announced, we'll let you know!
Read More: Outer Banks Season 4 Release Date: Cast, What is the Plot of Outer Banks Season 4?
'To Your Eternity' Season 2: what Studio is Producing Season 2?
The second season of To Your Eternity will be produced by Studio Drive.
This is a change, as Studio Brain's Base, also responsible for Baccano! and Natsume's Book of Friends, created the first season of To Your Eternity.
The drive features fewer titles, most of which are incoming, with Teppen!, Actors: Song Connections, and Vlad Love as its sole currently aired programs.
Obviously, a brand-new studio needs incredible stories like To Your Eternity to acquire traction, and hopefully, they will do an excellent job!
Season 2 will be directed by Kiyoko Sayama, who worked on the storyboard for Death Note, among other accomplishments.