Who is Debby Ryan's husband? Her dating history
Typically, an actress who rises through the ranks of Disney has their name remembered for a long time. Some of them are still well-known today. Debby Ryan, who plays Bailey Pickett in The Suite Life on Deck, is a prime example.
Debby began her acting career at the age of seven by performing in professional theatres. Soon after, she landed a significant role in Disney's 16 Wishes as Bailey Pickett and Abby Jensen. Her career has only progressed since then.
Josh Dun is Married to Debby Ryan?
Josh Dun, the Insatiable actress's long-term boyfriend, is her husband. If the name sounds familiar, it's because he's the drummer for Twenty One Pilots.
Debby Ryan and Josh Dun were in an on-again, off-again relationship before marrying, but their love story is far from over. The couple began dating in May 2013 and eventually married on New Year's Eve of 2019.
There was no information on how or where they first met, but the couple began dating shortly after their first encounter. However, Josh and Debby initially tried to keep things low-key before going public with their Instagram account in September 2013.
Instagram may not be important to some people because we all know that social media isn't always accurate. In this case, Debby and Josh had never been seen in public until March 2014, when they made their red-carpet debut. The couple attended the 2nd Annual Norma Jean Gala.
Because their first public appearance was after a year of dating, the two did their best to stay under the radar.
Debby and Josh's relationship, on the other hand, was not always smooth. In 2015, the couple who appeared to be inseparable split unexpectedly. They didn't reveal the true reason because they didn't want to draw attention to their already hectic lives.
Read More:
Who is Kodak Black dating? Is Kodak Black and Monica Dating?
Who is Chris Martin's Girlfriend? What is His Dating History?
They Got Married After Their Breakup
Debby and Josh were spotted at John Feldmann's Christmas celebration and holiday party, which sparked the rumor. In less than a year, the couple reconciled, and Debby and Josh became even closer than before.
Debby and Josh then led a quiet life until December 2018, when the drummer for Twenty One Pilots proposed. Their fans were waiting for the wedding ceremony to see how Debby and Josh would look on their wedding day because they would definitely serve look.
However, because none of us had ever heard or seen a glimpse of them walking down the aisle together, the couple chose to hold a secret wedding party.
The couple finally confirmed the rumors in May 2020 and married secretly in January 2020. Debby and Josh never cease to astound us with the state of their relationship!
Debby and Josh continued to enjoy their married life while still excelling in their careers after becoming husband and wife.
In interviews, they rarely discuss having children, indicating that the two still want to spend time together without adding more family members.
A Short Relationship with Sean Marquette
Debby is an actress who is very private about her personal life. But before Josh Dun came into her life, she only had two short-lived relationships.
In 2009, the star of "Insatiable" went out with Sean Marquette, who was in "13 Going on 13." But there was no information about how long they were together or why they broke up.
But one thing is for sure: Sean and Debby were only together for a very short time. Some news outlets said that it only worked for about four months.
It's interesting that it took Debby four years to find a new boyfriend. Debby started dating Josh in 2013, and she broke up with Sean in 2009. This means that from 2009 to 2013, she was single, right?
We don't know why Debby made that choice, but the most likely reason is that she wants to focus on her career.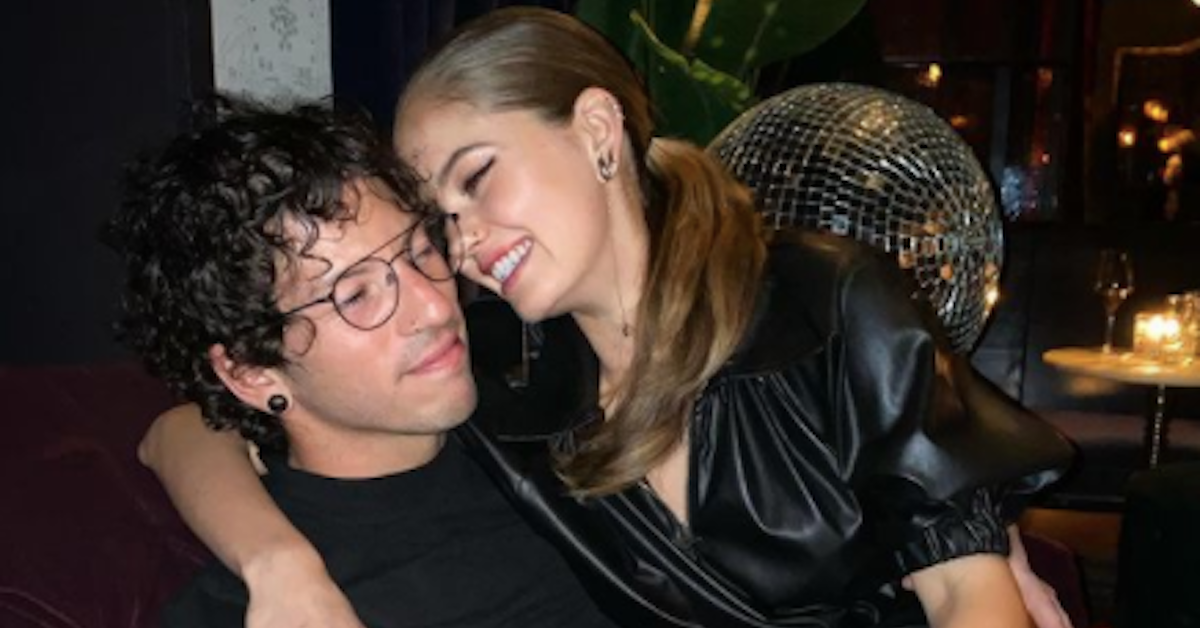 Debby is an actress who prefers to keep her personal life private. But, before meeting Josh Dun, she had only two relationships that didn't last long.
In 2009, the Insatiable star dated Sean Marquette of 13 Going On 13 fame. However, there was no information on how long they dated or why they split up.
But one thing is certain: Sean and Debby's romance lasted only a short time. According to some media, it only worked for less than four months.
Interestingly, it took Debby four years to find a new lover. Debby met Josh in 2013 and ended her relationship with Sean in 2009, so she was single from 2009 to 2013, correct?
We're not sure why Debby made that decision, but focusing on her career seems like the most logical option.
Also Read:
Nia Long Dating History: Concerning Nia Long's Boyfriend!
Blake Griffin Dating: Blake Griffin and Francesca Aiello Are Dating?
Jason Dolley and Debby Ryan: Did They Date?
Debby was previously linked to her Disney fellow, Jason Dolley. The rumor first surfaced in 2008, despite the fact that neither Jason nor Debby had ever confirmed or denied it.
However, there was no rumor without proof. Jason and Debby were frequently photographed attending a few events together back then, and they appeared to be quite at ease.
Debby and Jason were the Disney stars that everyone talked about at the time. Jason played in Good Luck Charlie and has since become very famous.
Unfortunately, the rumor was proven false when Jason began dating Mia Hulen.
Jason and Debby were nothing more than friends, based on the fact that he was open about his relationship with Mia.